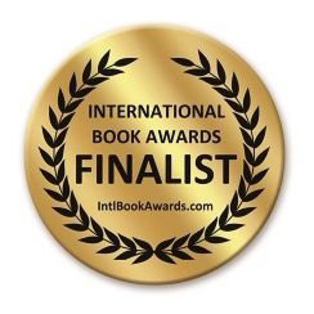 Cracking Open: Adventures of a Reluctant Medium
Get Your Hands on the Book People are Calling an Instant Classic!
Cracking Open: Adventures of a Reluctant Medium is a best seller. It is hailed as one of the few honest, raw, funny, and relatable books about spiritual development out there. If you are interested in mediumship, this is a book you not only need to read but won't be able to put down.
It was recently honored as a finalist in the Spirituality category of the 2022 International Book Awards.
Cracking Open Isn't Always Easy

From the author…
The twisted roller coaster ride called "opening up psychically" started for me the day my Grandmother died. That one pivotal moment changed me from a materialistic, business-driven agnostic to someone who doubted reality itself. I began to wonder if the brain I had relied on for so many years had finally set itself out to pasture.
Talking to the dead isn't a joy ride. It isn't a theme park pass to chat with Elvis whenever you want, or a ticket to discover the long lost secrets of Atlantis. It's a big responsibility, and a task I now hold dear to my heart.
This book is about what happens when one stumbles onto the spiritual path. I present this book to you, raw, uncensored, and in detail – all the ups and downs of what it is really like to spend your days among the dead. You will find the hours of frustration and the moments of debilitating fear are also met with times of pure bliss when life unfolds to demonstrate the beauty of human potential.
This book is not some fictional tale "based on a true story." This is my life, and I share it with you.
Click Here to learn more about Isabeau Maxwell.
Reviews
Cracking Open: Adventures of a Reluctant Medium
Cracking Open Chapters
In The Beginning There Was Fear
Heaven, Hell, And The Return Policy
Physically And Mentally Flying
Blowing Up Cars
Holy Crap, This Has To Be Real
Wearing Mom Jeans While Shaking My VooDoo Rattle
A Weekend In The Woods With Woo-Woos
The Road To Success Is Paved With Poop
I Thought This Would Be The Epilogue
The Grocery Store Or The Twilight Zone?
Family Choices
Getting My Glide On
They
So This Is What A Gun Shot Feels Like
Help
And Regret
Mama Told Me Not To Go
House Clearing 101
Lloyd Overstays His Welcome
Heed The Whisper Or Get The Shout
"Look Mom, I Got A Psychic Reading At The Fair!"
The Fury Vs. My Self-Esteem
The Next Level
Books And Signs
Always Use Protection
The Shoe Factory Lady
Carol's Death
Out Of The Woods
Sadie's Haunting