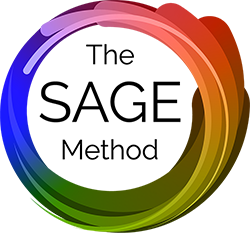 Welcome to The SAGE Method ~ the most down-to-earth, comprehensive intuition development available.
Doors to The SAGE Circle open on the 1st New Moon of the year
January 24th, 2020 ~ Be 1st in Line
This is your year!
Pick the path below that fits you best and get on the waitlist to get your early bird bonuses
Some of us are on a personal journey.
Some of us are called to help others.
What path fits you best?
3 DAY RAISE YOUR VIBRATION CHALLENGE: SACRED SPACE
Free to Participate ~ Three Day Challenge starts Tuesday, January 21st
Join me for three days as we raise your vibration and keep your vibration raised to amplify your energy and realign you on your spiritual path! Each day you will attend one relaxing meditative session that is structured to raise your vibration. No special skills are required. Just your intention of spiritual growth and love.
THE SAGE CIRCLE: ALIGNMENT AND COMMUNITY COMING JANUARY 24TH!
If you could get all the training, connection and support you need and experience the profound magic and synchronicities of your spiritual journey, would you do it? If yes, then The SAGE Circle might be a good fit for you. This particular spiritual community supports your unique path, raises your vibration and expands your knowledge! Get on the waitlist and be first in line!