This Spiritual Cleanse Will Raise Your Vibration, Align Your
Body, Mind and Spirit and Shake Free What is
Holding You Back
There are times in your life where you know you are out of alignment. You slip off your spiritual path — sometimes quickly and dramatically, and sometimes little by little — until you wake up one morning and realize you've lost your connection to your deepest self and your highest good.
When you are out of alignment…
You experience an internal strain or guilt.
Your greatest desires are blocked and you feel stagnant.
Time ticks by and you lose more and more of your spiritual focus.
You allow others in your life to distract you from your own fulfillment.
This happens to so many of us, but it is so important to step back onto your spiritual path as quickly as possible because it's there you find the least resistance, the most abundance and the greatest joy in life! A Spiritual Cleanse will make that happen for you.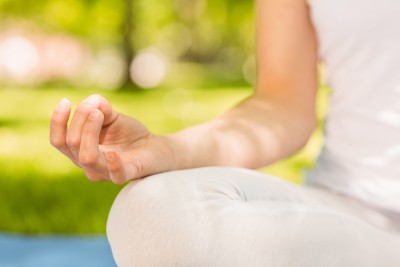 Why do you need this Spiritual Cleanse and why is now the best time to do it?
Forward momentum in your life… By aligning your body, mind and spirit you will move forward and release what is holding you back.
Automatic desire to do your spiritual practices… Doing short, effective integrations included in this cleanse automates your practices into your daily lifestyle.
A calmer state of mind… Returning to the present moment and creating the space to stay there allows the mind to rest.
An increase in ambition, joy and balance… Your dreams are right in front of you and the universe is waiting for you to be in alignment in order to receive them.
A connection to your source… At a higher vibrational state you are connected to source, your higher self and your guides. Your intuition is strong.
Here's what the 21 Day Spiritual Cleanse includes:
21 short, inspiring, easy to follow instructional videos, delivered to you each day.
A affirmation, gratitude and success journal.
Unlimited access which allows you to repeat the cleanse as often as you'd like.
All practices during this cleanse will be internal and intentional. We will not be adding any vitamins, shakes or herbs to your daily routine—your cleanse will come from the inside out. At the end of the 21 days, you will have automatic practices that strengthen you. Tools that were once a struggle to do will now be automatic and integrated into your energetic system.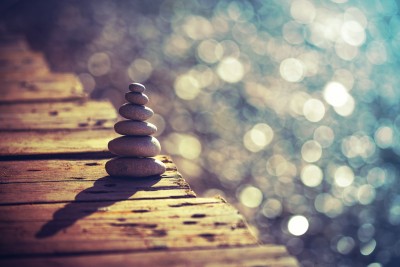 Investment is $99
8 Day Money Back Guarantee… see FAQs below for details.
** This one time payment gives you unlimited access to the cleanse so you can repeat the cleanse as often as you need it

Everything is Easier Now
Everything was really slow in my life so I took this cleanse because I knew I needed to do something to get back on track. It certainly helped me to return to my center. I feel super balanced now. But what I loved the most is the small challenges I chose to do during the cleanse all of the sudden became super easy. After each integration, I found myself just doing them, without effort, every day. Very excited about that! My practices are a priority now which makes me really happy.
Great Process
The spiritual cleanse was an excellent process. The pace of the lessons was just right and the content of the lessons was both thought provoking and engaging. I highly recommend this program.
FAQs
Is it true the 21 Day Spiritual Cleanse is INCLUDED in the SAGE Circle Membership? Yes… and at no extra cost! The SAGE Circle Members have access to the 21 Day Spiritual Cleanse a few times per year and it is included in their low membership price. Why is this? Because the cleanse is a fantastic thing to do as a group, as a tribe. With live check-in sessions along the way people are able to encourage and support each other as they go through the cleanse, lift their vibration and get into alignment!
Can I do the cleanse more than once? Yes… and at no extra cost! Once you join the 21 Day Spiritual Cleanse you will have access to the workbook and instructional videos forever. As long as The SAGE Method is in operation, you will be able to do the 21 Day Spiritual Cleanse at any time.
How much time is involved each day because I don't have a lot of time? You will be spending no more than 20 minutes on this cleanse daily. That is just enough time to dedicate to yourself to integrate your practices. As a result of those 20 minutes per day you will be rewarding yourself with more energy and more drive in your life. That's worth 20 minutes each day!
8 Day Money Back Guarantee… Why 8 days? Because after the first 7 days of easy, small steps combined with an integrative meditation, you will see results! If you're still not satisfied on day 8 we will refund your money in full. If you fully commit to this process and put all the information and exercises we provide to work, they will give you the forward momentum you are desiring. But if you find that after watching the daily videos, filling out the workbook and implementing the practices, there has been no improvement in your life, we will happily refund 100% of your payment. In order to do that, we require your video attendance and completed workbook by midnight PST on the 8th day of the course. Email us at info@thesagemethod.com.