Reconnect to your intuitive spiritual side
Become a manifesting machine
Be the driver of your experience
Realign in less than 5 minutes per day!
There are times in your life where you know you are out of alignment. You slip off your spiritual path — sometimes quickly and dramatically, and sometimes little by little — until you wake up one morning and realize you've lost your connection to your deepest self and your highest good.
When you are out of alignment…
You experience an internal strain or guilt.
Your greatest desires are blocked and you feel stagnant.
Time ticks by and you lose more and more of your spiritual focus.
You allow others in your life to distract you from your own fulfillment.
This happens to so many of us, but it is so important to step back onto your spiritual path as quickly as possible because it's there you find the least resistance, the most abundance and the greatest joy in life! A Spiritual Cleanse will make that happen for you.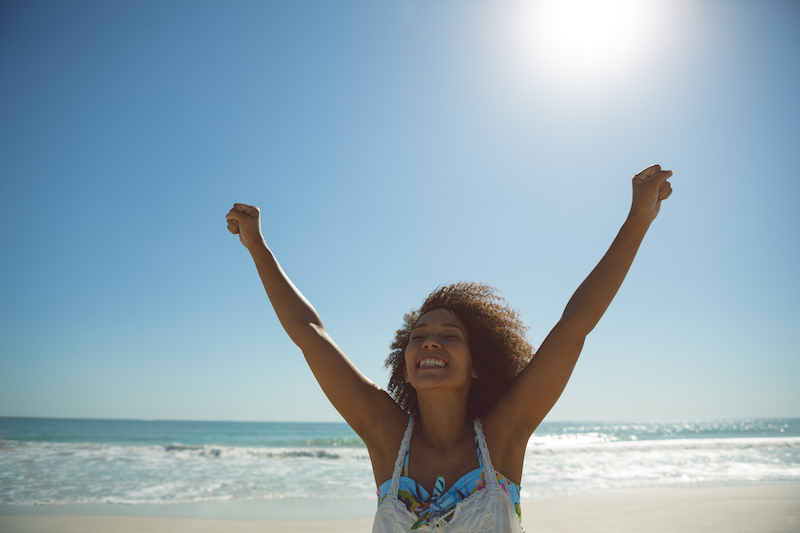 Imagine having…
Forward momentum in your life… By aligning your body, mind and spirit you will move forward and release what is holding you back.
An automatic desire to do your spiritual practices… Doing short, effective integrations included in this cleanse automates your practices into your daily lifestyle.
A calmer state of mind… Returning to the present moment and creating the space to stay there allows the mind to rest.
An increase in ambition, joy and balance… Your dreams are right in front of you and the universe is waiting for you to be in alignment in order to receive them.
A connection to your source… At a higher vibrational state you are connected to source, your higher self and your guides. Your intuition is strong.
Here is how simple the 21 Day Spiritual Cleanse is:
Once a day, for 21 days, you will receive an email in your inbox containing an instructional video to watch.
The daily videos are inspirational and short. They are less than 5 minutes in length.
Realign and reconnect you to your spiritual path.
It's that easy!
More info:
All practices during this cleanse will be based in intention. We will not be adding any vitamins, shakes or herbs to your daily routine—your cleanse will come from the inside out.
At the end of the 21 days, you will have automatic practices that that are integrated into your daily routine. Tools that were once a struggle to do will now be automatic.
A affirmation, gratitude and success quick check-in journal is included for those who love to journal!
The 21 Day Spiritual Cleanse is a simple process that allows you to readjust and bring back the spiritual magic into your life.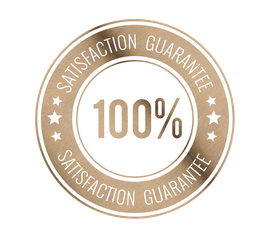 I am walking on a spiritual path just like you. We work hard for our money and we don't want to waste it on something we could get anywhere for free. Rest assured, courses I offer such as this one are channeled from my guides and put together in an extremely effective formula. The energy exchange of money sparks motivation and enhances the outcome.
I have been teaching for many, many years and I know the students who take my courses and implements the formula are always thrilled with their purchase.
That's why I'm offering a 7-day money back guarantee. While I can't guarantee that the cleanse will bring into your life anything and everything you wish for, I can guarantee your satisfaction with the quality of the teachings and the opportunity for big growth.
Of course, If you're not happy with the flow of the 21 Day Spiritual Cleanse, I will refund your money within 7 days of your purchase.
What People Are Saying
It's easy!
Just kept doing the videos and doing something little every day. Loved the mindfulness and simple awareness of each body, mind, spirit. Just kept plugging away and things got much better aligned without much effort. Very fun!
Increase,Decrease and Elimination
I have successfully eliminated chocolate and sugar from my diet. At the same time, increased my love of motorcycle travel and decreased reactions to other people's stress, anger and frustration—-that was not my path.
Everything is Easier Now
Everything was really slow in my life so I took this cleanse because I knew I needed to do something to get back on track. It certainly helped me to return to my center. I feel super balanced now. But what I loved the most is the small challenges I chose to do during the cleanse all of the sudden became super easy. After each integration, I found myself just doing them, without effort, every day. Very excited about that! My practices are a priority now which makes me really happy.
Great Process
The spiritual cleanse was an excellent process. The pace of the lessons was just right and the content of the lessons was both thought provoking and engaging. I highly recommend this program.
You deserve to have life unfolding for you with ease.
You thrive when you put your spiritual path in front of you.
So let's jump in to one of the easiest ways to jump start your spiritual magic!
I'm offering you instant access to The 21 Day Spiritual Cleanse right now for just a dollar a day.

FAQs
Can I do the cleanse more than once? Yes… and at no extra cost! Once you join the 21 Day Spiritual Cleanse you will have access to the workbook and instructional videos forever. As long as The SAGE Method is in operation, you will be able to do the 21 Day Spiritual Cleanse at any time.
How much time is involved each day because I don't have a lot of time? You will be spending no more than 15 minutes on this cleanse daily. That is just enough time to dedicate to yourself to integrate your practices. As a result of those 15 minutes per day you will be rewarding yourself with more energy and more drive in your life. That's worth 15 minutes each day!